TheKoupons: Noon Coupon, Ali Express Coupon Saudi, KSA
Mezan Institute ARABIC LANGUAGE LEARNING CENTER DUBAI, learn Arabic, Arabic language center
Roshof: Noon, AliExpress, Amazon, Jollychic, Shein, Coupon UAE - SAUDI
cs-aspirations: best website design, web design, Mobile apps, mobile application web development, mobile application development , logo design, interior design , seo, search engine optimization, video making, white board, motion graphic, animation Amman Jordan
Mafaz Medical
CATEGORY
Websites and SEO
---
Since we started, people have been the focus of everything we do – true to our values, "human, reliable, inventive".
We try to see the world through the eyes of our users and customers, and we pursue this aim with respect, courage and commitment.
We work hard every day to improve the quality of life of our patients and users, and to enable them to live independent daily lives.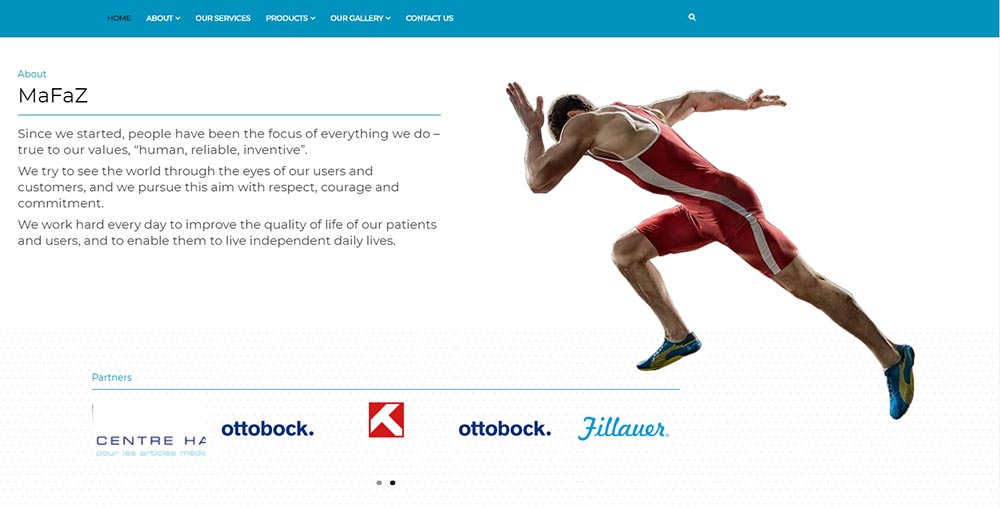 Website Identity
Color pallet chosen for this project
reflects the main identity of the company